Southmayd Baptist church was founded by Dr A.H. Moor on July 29, 1894 at his home in Southmayd. There were eight charter members: Dr and Mrs. Moor, Florah Moor, Alice Moor, Mr. and Mrs. F.C. Thompson, Orlando Thompson and John Jackson.
Mrs. Peter Bohrer donated land for the church in 1894. On May 25, 1925 a tornado destroyed the building and services were held in the Southmayd School until a new church was built in 1926. The first service in the new building was held March 26, 1926. That church is a part of the present building.
Years later, because of the growth in the membership, it became necessary to add a fellowship hall and classrooms for Sunday School.
Many improvements were made to the original building. Central heat and air conditioning were installed in the auditorium area and a Hammond organ was purchased in 1970. In 1971 a new roof was put on the church, in 1972 the church note was burned and the auditorium was paneled. In 1974, the auditorium and nursery were carpeted, In 1976 the parsonage was remodeled and a carport was built.
In July of 1984 the church celebrated its 90th anniversary with a special homecoming.
Metal siding and steeple were added to the church building in 1985. In 1986 the educational area was carpeted and the house and lots north of the church were purchased from Mrs. Lillie Belknap.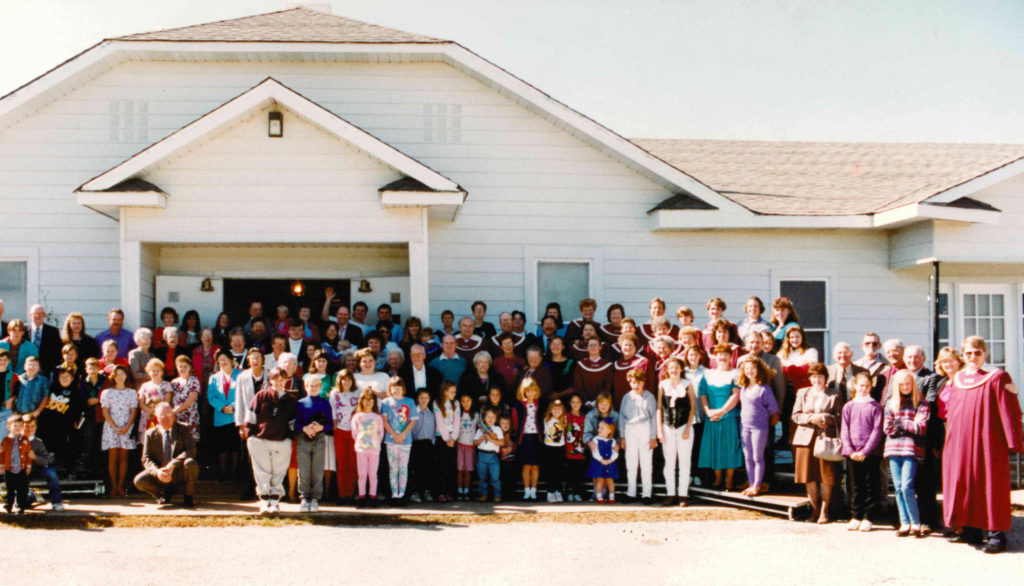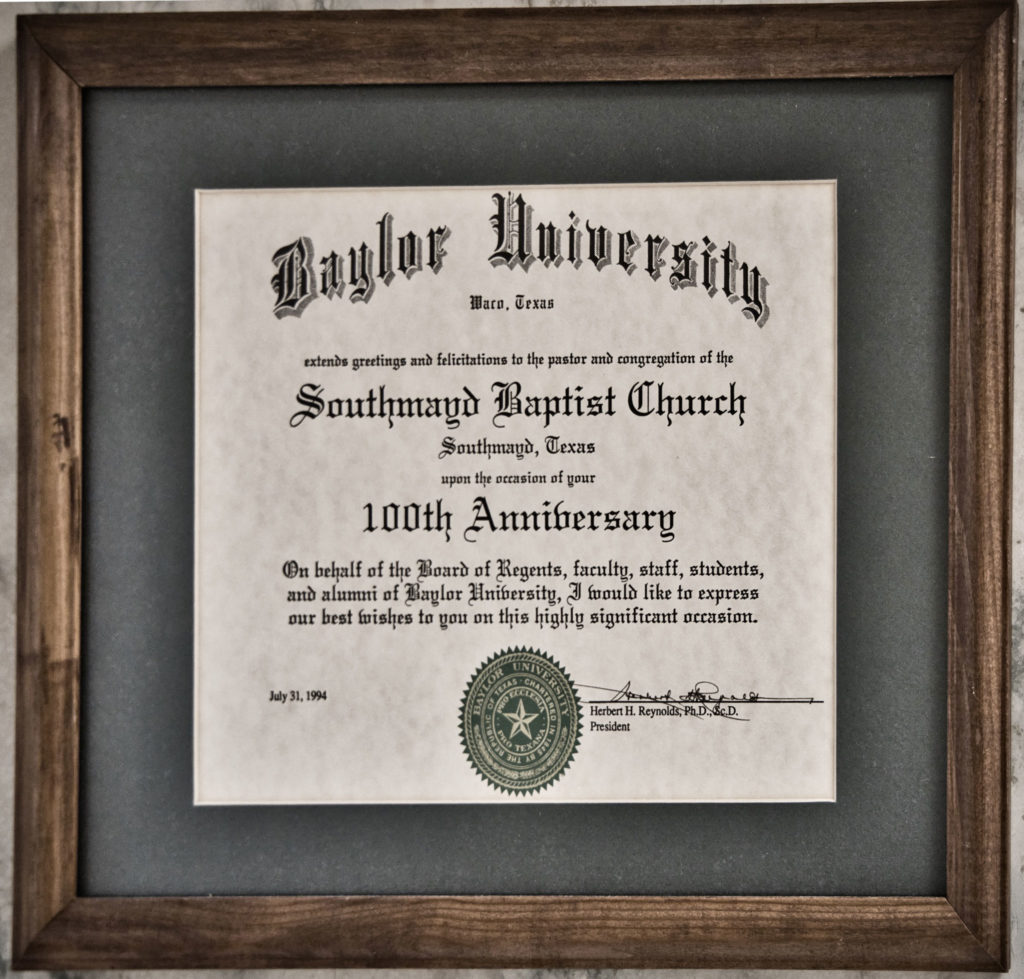 In July of 1994, the church celebrated its 100th anniversary with a special homecoming service. The church's oldest members, Mrs. Hazel Vessels and Alma Berry attended along with many former pastors, members and visitors.
April of 1997 a groundbreaking ceremony was held for a new building to house our Sunday School classrooms, fellowship hall and kitchen. Construction began in June of 1997 and first classes were held in the fall.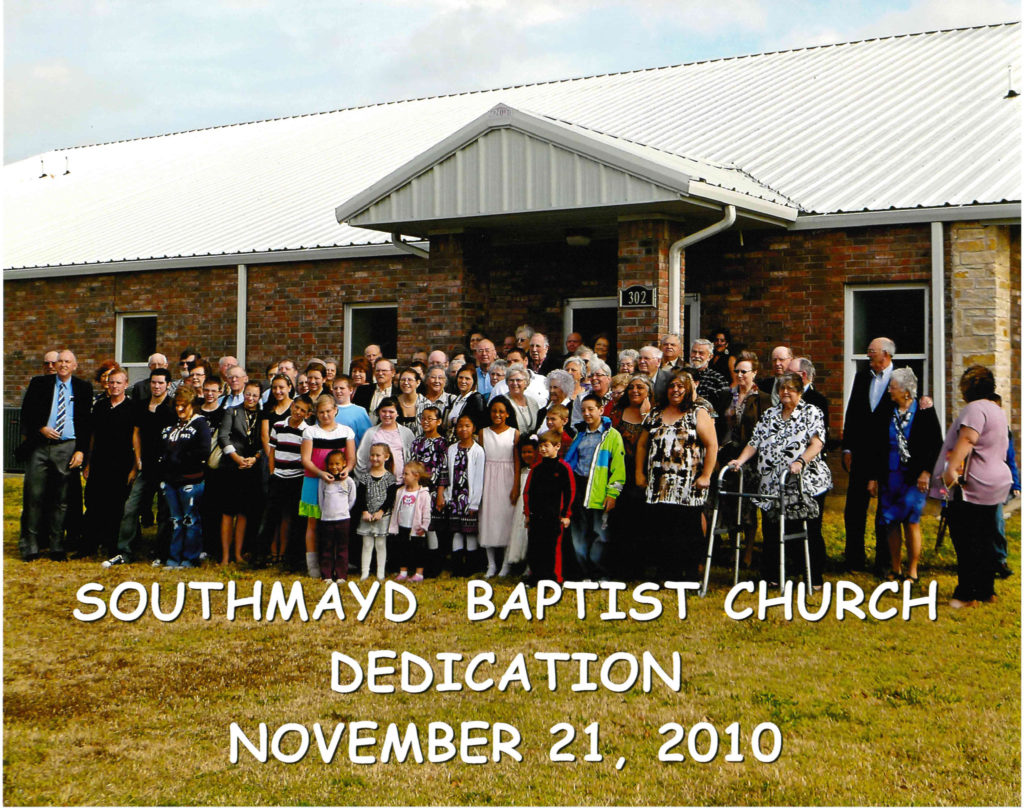 A debt free sanctuary was dedicated in September 2010.
With God's love and guidance, we hope to see continued growth to reach others for God our Father.