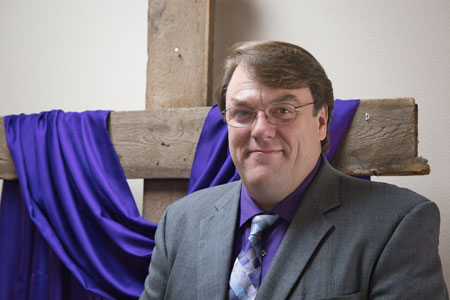 Pastor Russell Kirkland has been in pastoral ministry for 18 years supported faithfully by his wife Denise Kirkland. They are the parents of two wonderful adult children, a son , Nicholas Kirkland who is married to his wonderful wife Haleigh Kirkland, and a daughter, Dusty Kirkland.
Pastor Russell has pastored churches in Louisiana, Mississippi, and now Texas. Pastor Russell holds a Bachelors of Arts in Christian Ministry and a Masters of Divinity with a Specialization in Biblical Languages both from New Orleans Baptist Theological seminary. He is currently taking classes at Dallas Theological Seminary as he pursues a PhD in Old Testament Biblical Languages.
Pastor Russell's favorite hobby is watching football as he is an avid fan of the Alabama Crimson Tide and the Dallas Cowboys.